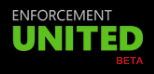 The Enforcement United program allows members to get involved and ensure that Xbox LIVE is safe and fun. Members who join the program will provide their opinions on a gamertag to whether or not it violates the Code of Conduct.
The data provided is then fed back to the Xbox Live Policy & Enforcement Team (XBLPET) to help them crowd source information on potential gamertag violations.
The System
Enforcement United incorporates information from multiple participants into an algorithm, this then takes factors into account, such as: How many people decided that the gamertag violates the Code of Conduct and How reliable those people were, based on their previous decisions. The system will then determine how to escalate the issue.
The system will either:
Order the gamertag to be changed.
Send the report to the Xbox Live Policy and Enforcement Team.
Close the issue, because there was no violation.
Further Information
The Xbox Live Policy & Enforcement Team believe that this program works because the system can determine whether the users are trustworthy members and their previous reports have been accurate. 
Ad blocker interference detected!
Wikia is a free-to-use site that makes money from advertising. We have a modified experience for viewers using ad blockers

Wikia is not accessible if you've made further modifications. Remove the custom ad blocker rule(s) and the page will load as expected.