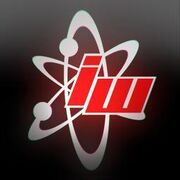 Infinity Ward is an American video game developer, most famous for creating the Call of Duty series. Infinity Ward was established in 2002, in which Activision funded them greatly, buying up to 30% of the company.
Infinity Ward have now gone onto creating a multimillion dollar franchise. Infinity Ward have developed, Call of Duty , Call of Duty 2 , Call of Duty 4: Modern Warfare , Call of Duty: Modern Warfare 2 , Call of Duty: Modern Warafre 3 and Call of Duty: Ghosts . Call of Duty is a whole new story and plot to the Modern Warfare series.
See Also
Ad blocker interference detected!
Wikia is a free-to-use site that makes money from advertising. We have a modified experience for viewers using ad blockers

Wikia is not accessible if you've made further modifications. Remove the custom ad blocker rule(s) and the page will load as expected.