Red Dead Revolver is a Third Person Shooter (TPS) video game developed by
Rockstar San Diego and published by Rockstar Games.The first game of the Red Dead series, It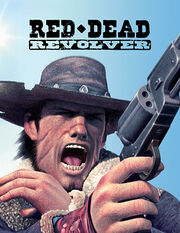 was released on May 3, 2004 and sold 1.5 million copiesaccording to take two interactive.
Rockstar released versions for the Play Station 2 and released on the same day.In Red
Dead Revolver,the player assumes the role of Red Harlow an old west character.
Ad blocker interference detected!
Wikia is a free-to-use site that makes money from advertising. We have a modified experience for viewers using ad blockers

Wikia is not accessible if you've made further modifications. Remove the custom ad blocker rule(s) and the page will load as expected.