Xbox is a division of the
Microsoft Corporation
that develop various products and services including,
Xbox One
and
Xbox LIVE
. They also create other services and applications like
Xbox SmartGlass
and the
Xbox Games Store
. Xbox started as a brand when the
Original Xbox
was released, since then the division has grown and become hugely sucessfull and a big part of
Microsoft
.
Consoles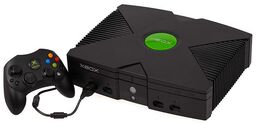 The Original Xbox was Microsoft first console they brought into the gaming console market. The 'Original Xbox' was competing against the Playstation 2, the Sega Dreamcast and the Nintendo Gamecube and was very successful, having great launch titles, PC-like architecture, and more raw power than any of it's sixth-generation brethren.
The Xbox 360 is a home video game console developed by Microsoft. It is the successor of the Original Xbox and the predecessor of the Xbox One. The Xbox 360 was developed to compete with Sony's PS3 and the Nintendo Wii. The Xbox 360 was officially unveiled on May 12, 2005, with more details reveled a month later at E3.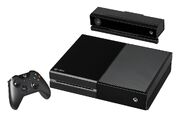 Xbox One is a video game console developed and marketed by Microsoft. It was announced on May 21, 2013 and is the successor to the Xbox 360 and is the third console in the Xbox family. The Xbox One was released across North America, several European markets, Australia, and New Zealand on November 22, 2013.

See Also
References
Ad blocker interference detected!
Wikia is a free-to-use site that makes money from advertising. We have a modified experience for viewers using ad blockers

Wikia is not accessible if you've made further modifications. Remove the custom ad blocker rule(s) and the page will load as expected.