Outdated page

This article is outdated you can help Xbox Wiki by updating content and making things more recent.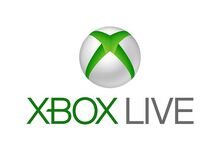 Xbox Live is a subscription-based online multiplayer gaming and digital media delivery service created and operated by Microsoft. It was first released on 15 November 2002 for the Xbox. At the Xbox 360's launch an updated version of the service was made available, and a further enhanced version was released in 2013 with the Xbox One.
The service was extended in 2007 on the Windows platform as Games for Windows - Live, which makes most aspects of the system available on Windows computers.
The Xbox Live service is available as both a free and subscription-based service, known as Xbox Live Free and Xbox Live Gold, respectively, with most features such as online gaming restricted to the Gold service.
Features
Xbox LIVE provides a free and a paid subscription service. Known as Gold and Silver. Silver membership is free and comes standard with voice chat (private), Xbox Games Store  and various other Xbox Apps. Free members are also allowed to add friends, download updates and games and buy downloadable content (such as gamerpictures and themes).
Free members cannot go into an Xbox LIVE party, nor can they go in a online multiplayer game. Gold members can use all Xbox Apps, including Internet Explorer and YouTube. They can also apply to join the Ambassador Program.
Trivia
Ad blocker interference detected!
Wikia is a free-to-use site that makes money from advertising. We have a modified experience for viewers using ad blockers

Wikia is not accessible if you've made further modifications. Remove the custom ad blocker rule(s) and the page will load as expected.